I'm sorry this is late, but I have been very busy in the past few weeks.
Super Bowl Kicks Off
On Sunday, February 5, at 3:30 pm, Super Bowl LI began. This year's pro football championship game took place at NRG Stadium in Houston, Texas. The New England Patriots played the Atlanta Falcons. This was Patriots quarterback Tom Brady's 7th Super Bowl that he's played in, and coach Bill Belichick's 7th as well. The Patriots won last year's Super Bowl 27-24 due to a Malcolm Butler interception on the goal line. This year, the Deflatriots got lucky again. They came back from a 28-3 deficit and won in overtime, due to some controversial refereeing. Some say there was a holding foul against the Patriots. Super Bowl XLIX was the most watched TV show and halftime show ever.
"Cave Squeaker" Found
A rare frog last seen in 1962 that was presumed extinct has made another appearance. In the Chimanimani region of Zimbabwe, the frog named "cave squeaker" due to its habitat was found. The frog was last seen in 1962 and was on the "red list" of endangered animals, possibly even extinct. The research team first found the frog on December 3, 2016 after they followed an animal call they had not heard before. Once they got to the cave, two other males and a female were found. The leader of the search, Robert Hopkins, said he had been looking for the cave squeaker for eight years.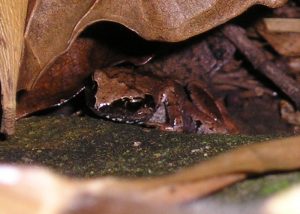 195-Million-Year Old Tissue Found in Dinosaur
Scientists say they have discovered collagen preserved in a 195-million-year-old long-necked Lufengosaurus. A Lufengosaurus used to live in what is now Southeastern China. Scientists used to believe that only bones and teeth could be preserved over long periods of time. This new discovery has proved them wrong. The scientists didn't remove the collagen sample from the bone because they did not want to risk damaging it. They studied it using high-tech tools to look at the bone in detail. They say that there was hematite found in the dinosaur's vascular canals. Vascular canals are canals that give vasculature in the jaws.